Home
Le Bon Pilote is currently looking for volunteers! Consult the information on our page.
News from our organization
Le Bon Pilote is active on Facebook and Instagram. To follow the activities of our organization on our website, visit the News page by clicking on the link below.
The mission of Le Bon Pilote
Improve
Support improved living conditions, self-sufficiency and social integration of people with a visual impairment or loss of mobility.
Offer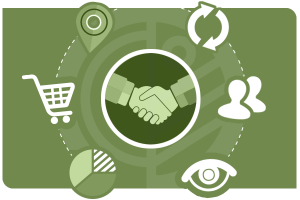 Offer a personal attendant service that is professional and safe for our members.
Promote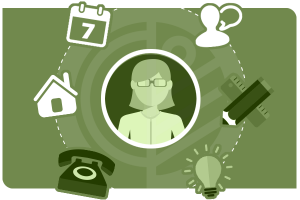 Promote home support for all of our users.
Our Team

Our team of attendants provides support that is both human and professional to the people we serve.
Our services

Transport / Accompaniment: Le Bon Pilote offers assistance not only for medical appointments, but also for daily activities such as shopping (groceries, bank, pharmacy) and social activities. Depending on the number of volunteers available, priority will always be given to medical appointments.
Guide and accompaniment without a car: Our volunteers can accompany you during your travels on public transport services and even on foot if you like to walk! You also have the option of being accompanied inside for the entire duration of your medical appointment.

Calls for comfort/friendship: Living with visual impairment or mobility limitations can lead to isolation and loneliness. We have a team of volunteers available to listen to you and comfort you. The need to be listened to and heard is legitimate, do not hesitate to call on this service!

Support for correspondence: We can assist you in reading and writing your mail. You can have complete confidence in the security of your personal information, we guarantee the respect of confidentiality.

Sewing: We have skilled volunteers ready to do clothing repairs (pant edges, sewing on buttons, minor repairs, etc.). New: being a member of Le Bon Pilote also means joining a community! Coffee sessions meeting space for talking, sharing tips and tricks!

Reference for access to related services such as adapted housing, leisure activities, food security and more.
Here are a few testimonials from our members
I greatly appreciate the fact that I can get the same attendant for my trips. He is aware of my limits, my weaknesses and my personal reality. Each trip is simple without becoming an adventure every time."

LINDA FLECHER
User of Le Bon Pilote